On Saturday February 22, 2020, JTB Hawaii and their subsidiaries along with our business partners gathered together for our community service event "JTB Brighter Earth Project ".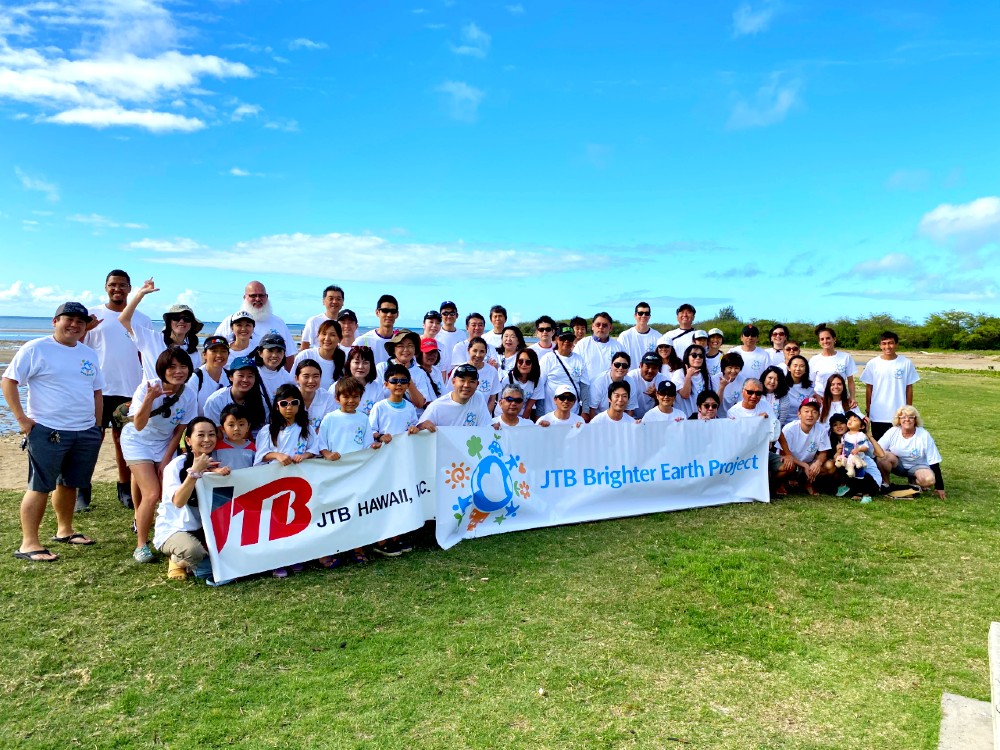 This year's event was a unique one where we went in the water to remove the alien algae. The local organization "Malama Maunalua" is working actively to remove the algae from the Maunalua Bay in Hawaii Kai area. This year's event turned out to be biggest in JTB Hawaii history, we had total of close to 70 participants.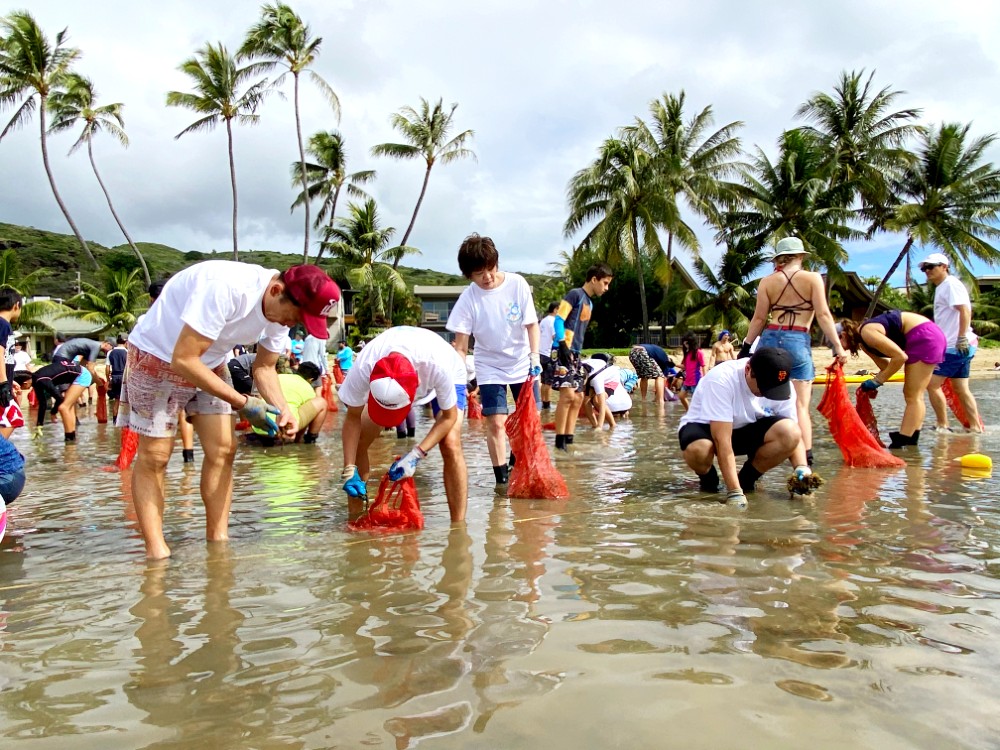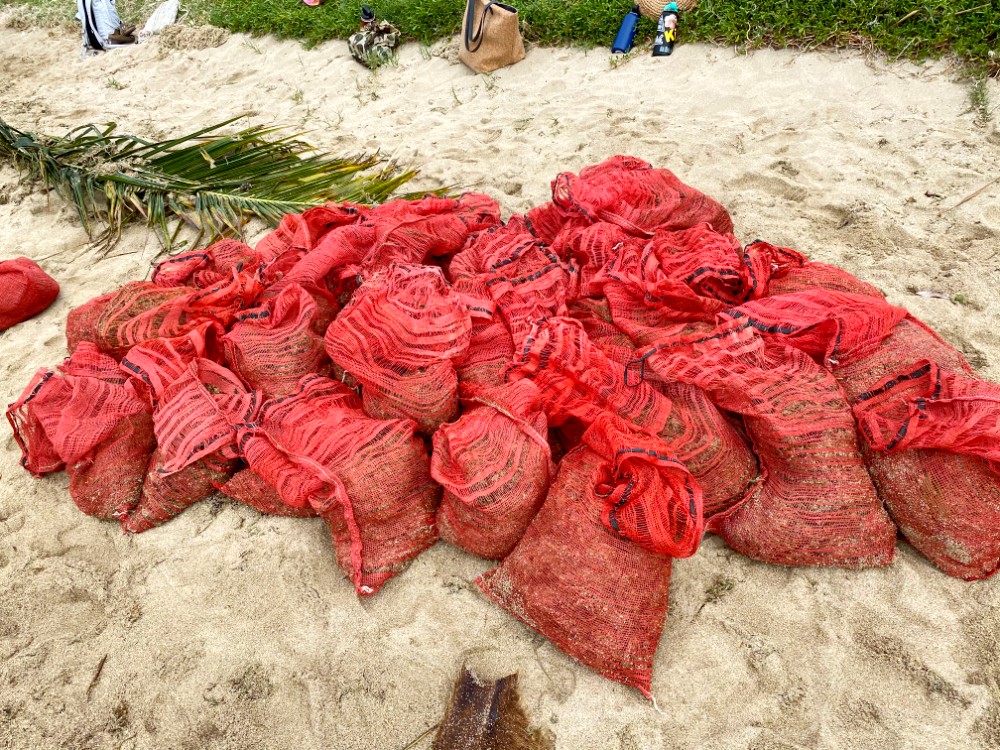 We were fortunate enough to receive few participants from our business partner "H2O". They're known ocean sports tour a vendor who does business in Hawaii Kai. They also wanted to help out to clean the community that they're involved. This also turned out to be the biggest event where the organizer has done for a while.
With everyone's help, we were able to remove a total of roughly 4000 lb( 1814 kg.) of alien algae from the bay.