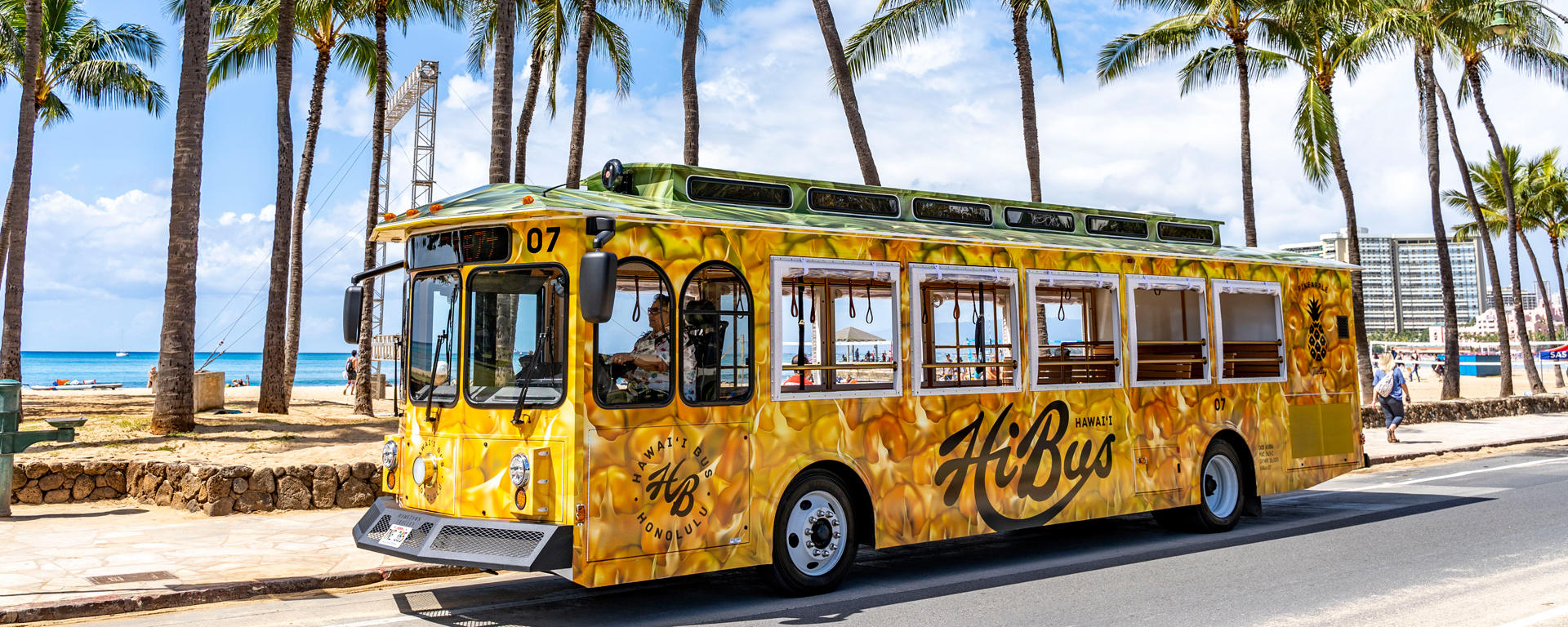 HONOLULU – Families planning fun outings with their children during the holiday break for schools can enjoy a new, free trolley and bus tour experience through Waikīkī being offered by JTB Hawai'i. The free School Holiday Tours will take place over eight days from Saturday, December 18 through Friday, December 31, and also on, January 2-3 (Closed January 1), from 1:00 to 5:00 p.m. daily. Children need to be accompanied by an adult who must present a COVID vaccine card to board.
"We know families are looking for fun holiday experiences to enjoy with their children and wanted to offer this free tour to see the festivities and decorations in Waikīkī from a different perspective," said Hiroyuki "Keith" Kitagawa, president and CEO of JTB Hawai'i. "We encourage families to set aside some time and make the most of an afternoon during the holiday break with this tour." Tours will be offered on the HiBus Trolley and Electric Bus with boarding at the Ala Moana Center Bus Depot, located near the Pi'ikoi Street side of the mall on the ground level across from JTB Hawai'i's Oli Oli Station. Riders will be accepted on a first come, first-served basis, with tours starting every 20 to 30 minutes. The tours will loop through Waikīkī allowing families to enjoy the variety of holiday sights and sounds before returning to Ala Moana Center. Each tour will last approximately 30 minutes. JTB Hawai'i's Electric Bus was the first of its kind in Hawai'i when introduced in March 2019. The bus can reach a top speed of 65 miles per hour, if needed, and travel for 250 miles on a single charge. The comfortable, air-conditioned bus operates on battery-powered energy of 440 kilowatt hours (kWh), with a projected efficiency of 1.75 kWh per mile with a full passenger load.
This is the first time JTB Hawaii, with the HiBus Trolley and Electric Bus operated by Travel Plaza Transportation, is offering free tours during the holidays.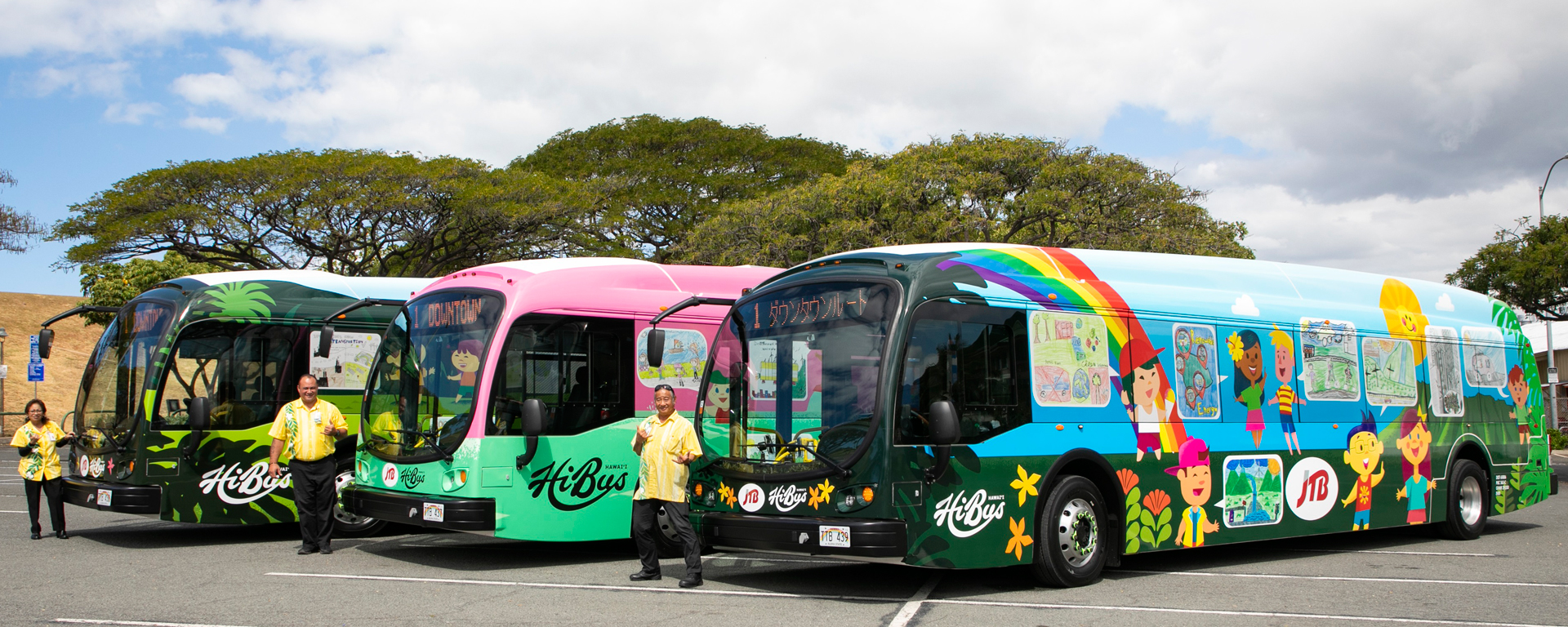 School Holiday Tours:
Tour Dates: December 18-31 (Closed December 25), January 2-3(Closed January 1)
Tour Times: 1:00 p.m. to 5:00 p.m.
Admission: FREE – First Come, First Served
Tour Start: Ala Moana Center Bus Depot (buses leave every 20-30 minutes)
Tour Route: Ala Moana through Waikīkī and back to Ala Moana (about 30-minute ride)
Requirement: All children accompanied by an adult (adults must bring COVID vaccine card or a negative COVID test result)
JTB Hawai'i opened its Honolulu offices in 1964 to serve travelers from Japan. Today, JTB Hawai'i is a full-fledged destination management company offering travelers from around the world with an extensive array of services, including travel packages, tours, ground transportation and merchandise. The company's three subsidiaries providing services to customers in Hawai'i are JTB Hawai'i Travel, Travel Plaza Transportation, and Tachibana Enterprises. For more information about JTB Hawai'i, please visit online at www.jtb-hawaii.com/en/aboutus/.
Media Contacts:
Patrick Dugan, (808) 741-2712, Patrick.Dugan@AnthologyGroup.com
Nathan Kam, (808) 741-2763, Nathan.Kam@AnthologyGroup.com