Secluded Multi-Purpose Event Space Located in the Heart of Downtown「CAFE JULIA」 Discover the hidden gem with a touch of elegance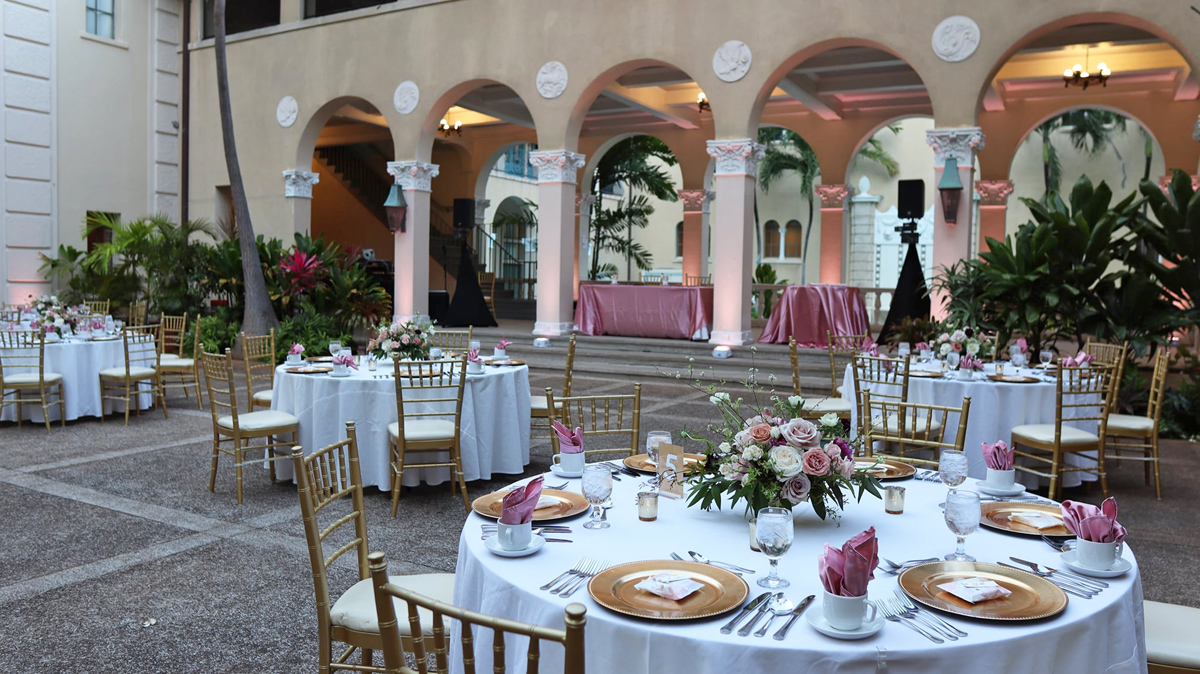 Cafe Julia is nestled in the heart of Downtown Oahu. Named after the designer and the first female architect in Hawaii, Julia Morgan, this secluded venue is located next to the historical Iolani Palace in downtown Oahu. This exotic multipurpose venue has been used for filming TV dramas and movies, and is also designated as a Hawaii Historical Landmark.
Three types of venue line-ups to suit all needs
Cafe Julia has three available event spaces for any event. "Cafe Julia" is a stylish cafe-restaurant space with an exotic atmosphere. "The Courtyard" is an outdoor space with a sense of greenery that can accommodate up to 200 pax. "Elizabeth Fuller Hall" is a banquet room based on elegant white tones and can be used accordingly depending on the weather. The entire space can also be reserved for a private function, with seminars and ceremonies held in the banquet hall, followed by a cocktail party in the restaurant space, and finally dinner in the open courtyard with Hawaiian entertainment.
"Cafe Julia": a cafe-restaurant space with an exotic atmosphere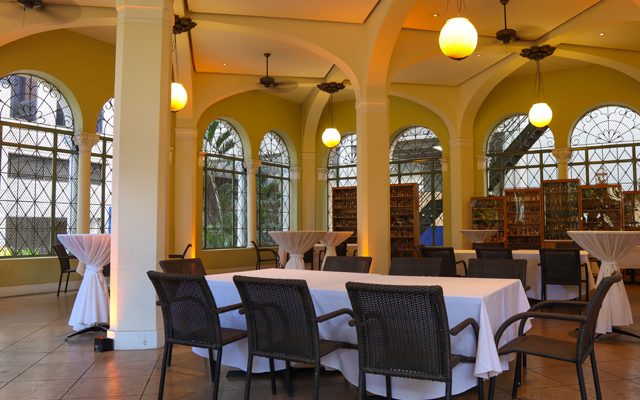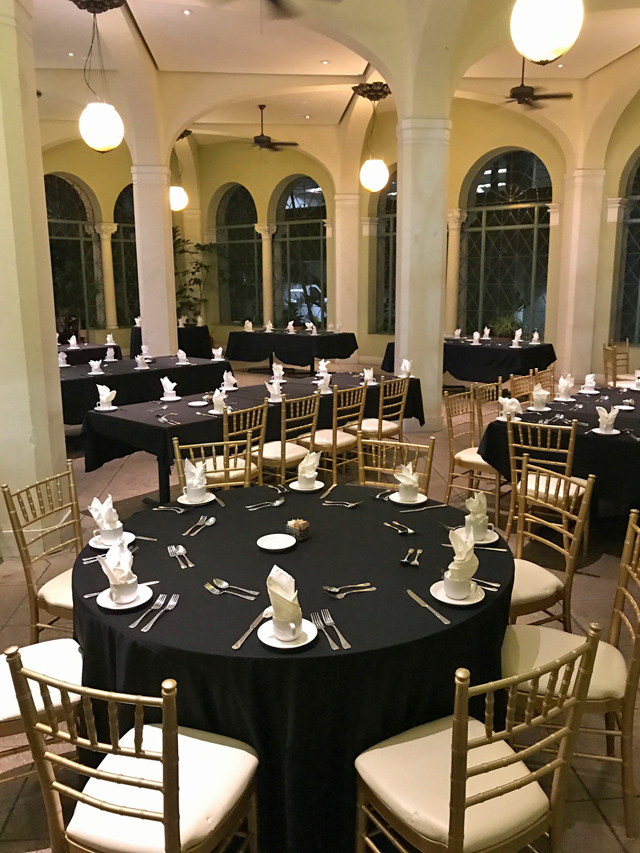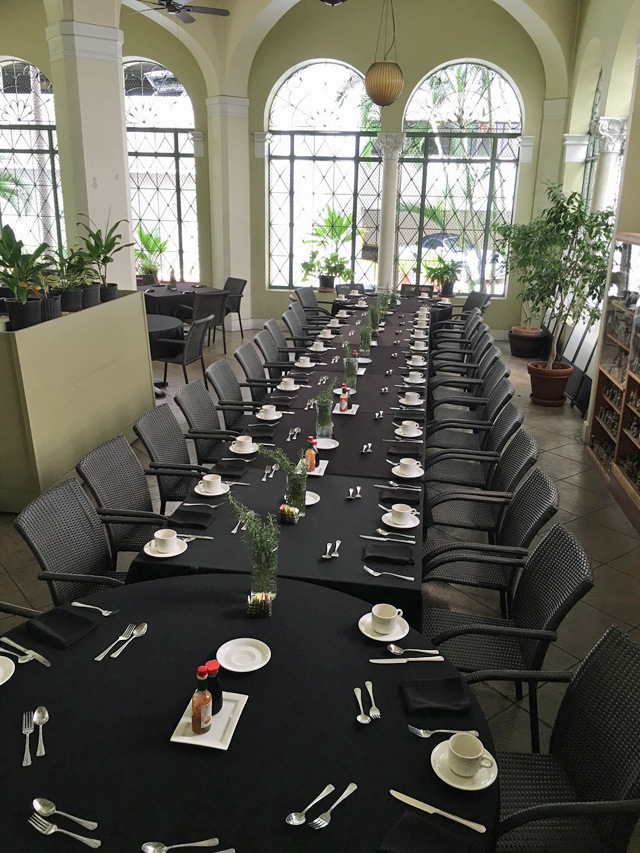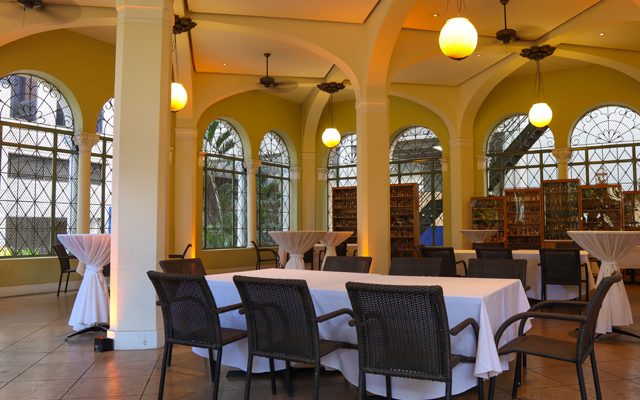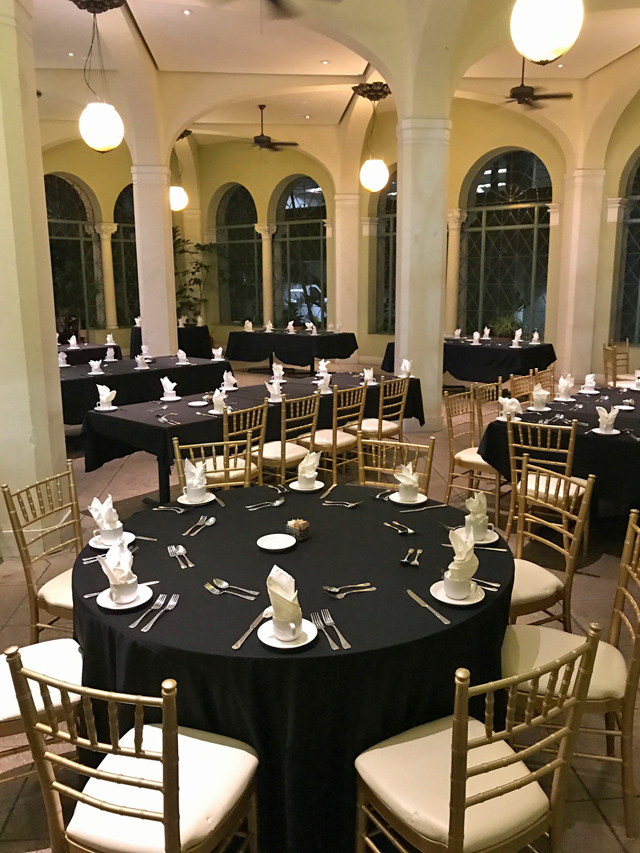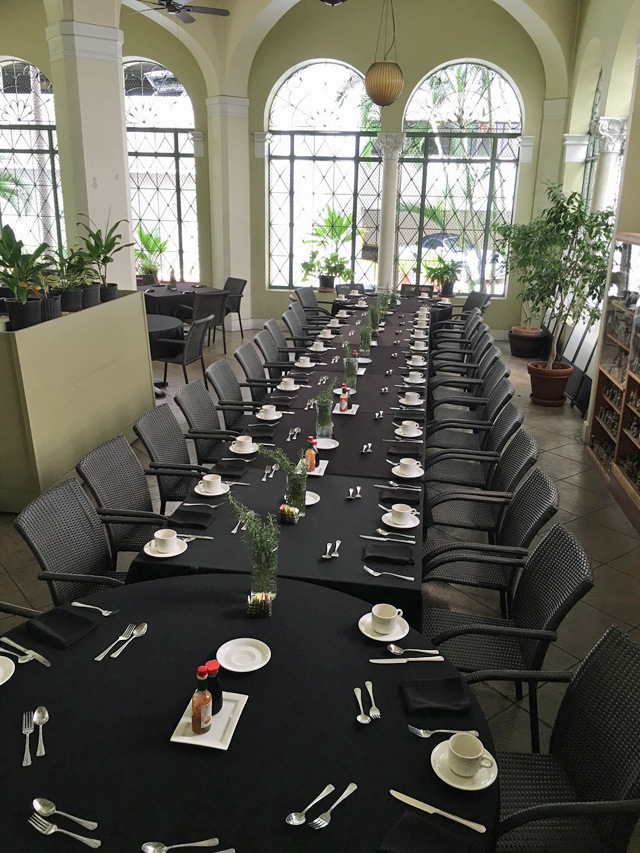 Cafe Julia dining room provides a stunning, high ceiling grandiose backdrop with its charming antique-modern aesthetic.
"The Courtyard": an open courtyard space that can accommodate up to 200 people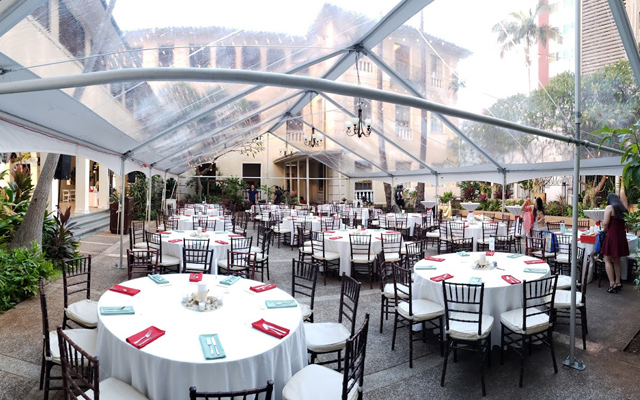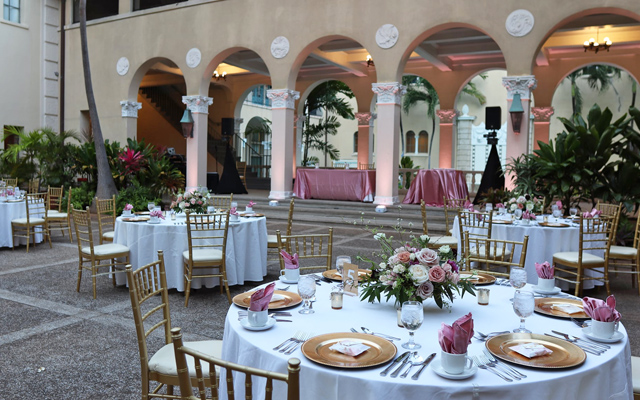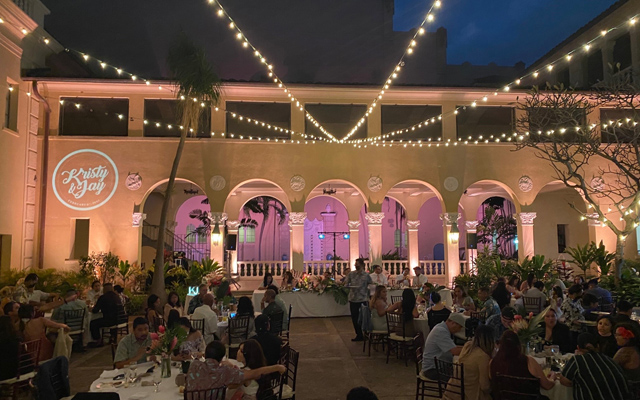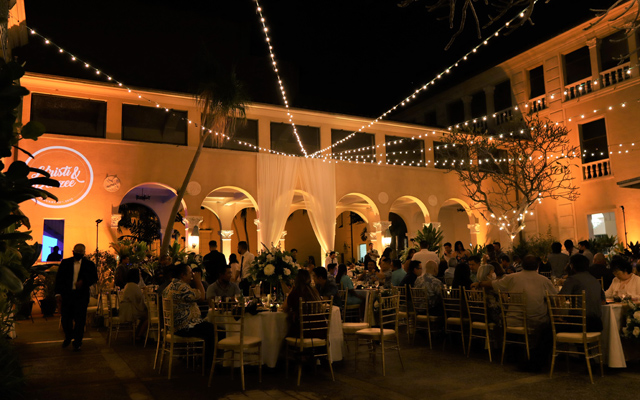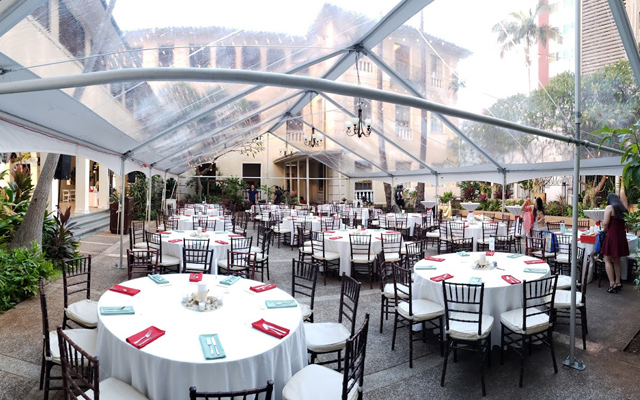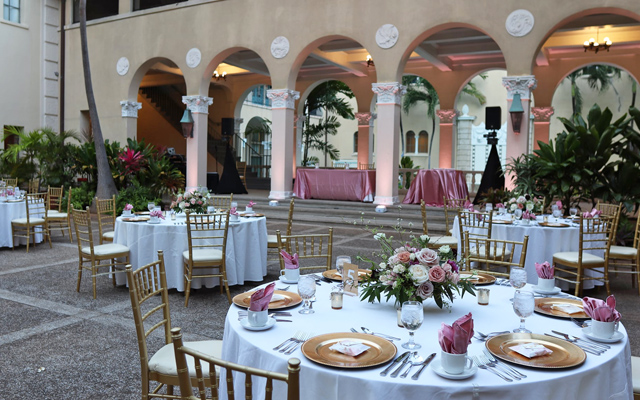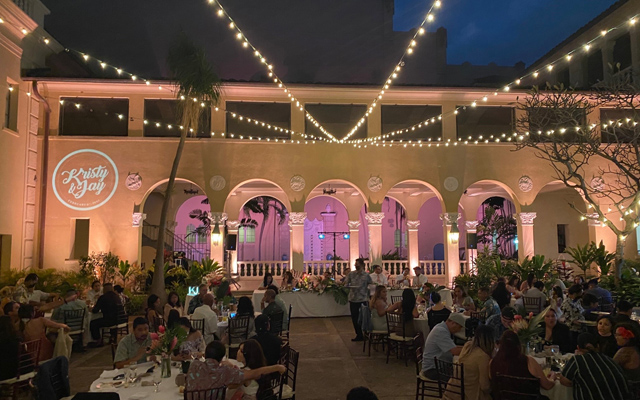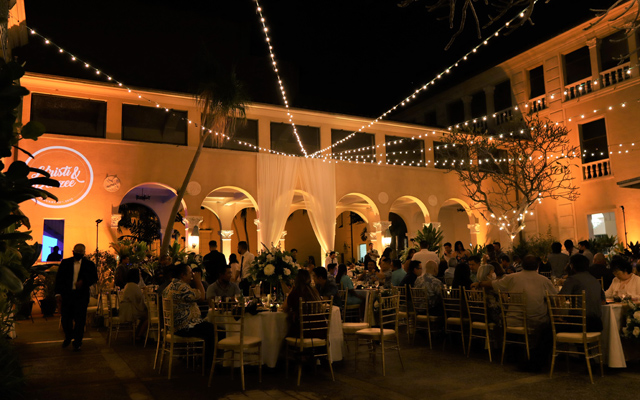 The open-air space with blossoming tropical trees and plants is perfect for entertainment as gobo lights and other atmosphere lighting can be used to create a mesmerizing space.
"Elizabeth Fuller Hall": an elegant white base banquet room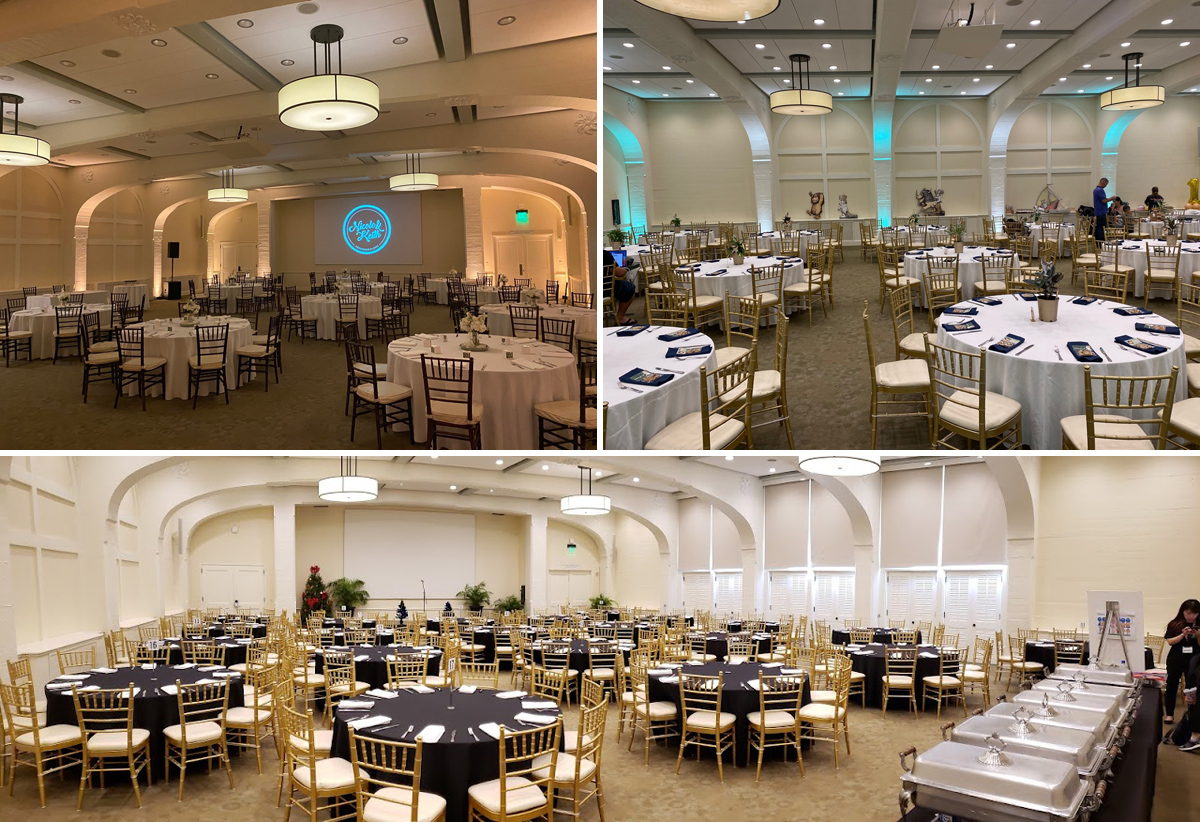 The Ballroom's vast open space, equipped with air conditioning and audio-visual amenities, accommodates up to 200 people and is perfectly suited for various events.
 ・VENUE :Cafe Julia @ YWCA  ・ADRESS:1040 Richards St., Honolulu, HI 96813  ・CAPACITY:Cafe Julia – Max 100 pax         The Courtyard – Max 200 pax         Elizabeth Huller Hall – Max 200 pax
※Sample Layouts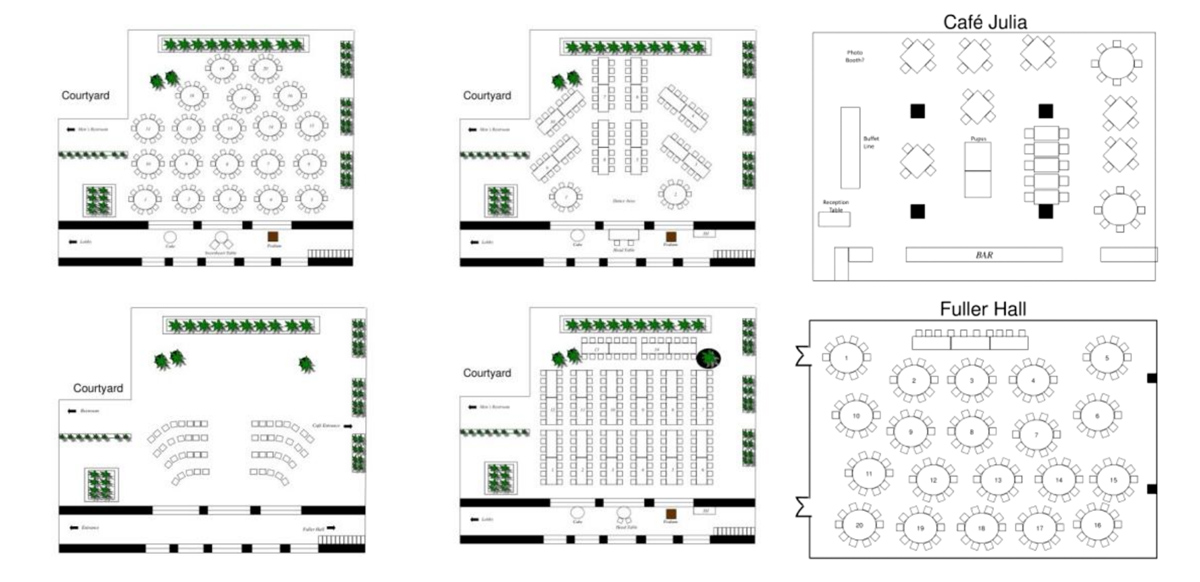 Bringing Customer Needs and Expectations to Reality! Providing a one-stop promotion service with the uniqueness of Hawaii's No. 1 travel company
That is the reason why customers chose JTB Hawaii. With more than 50 years of all travel related business experience in Hawaii, we will propose solutions that solve customers' problems by making full use of the know-how and network cultivated throughout the years. If you have any questions about hosting an event at Cafe Julia, please feel free to contact us.