MC&A HOSTS ʻSOCIAL SPACINGʻ AND ʻGIVE BACKʻ EVENT
MC&A, a leading Destination Management Company (DMC) in the United States owned by JTB Group, was proud to host their very first ʻSocial Spacing' soirée on July 8th. It was the first of its kind and honored Mauiʻs finest First Responders, in a safe environment.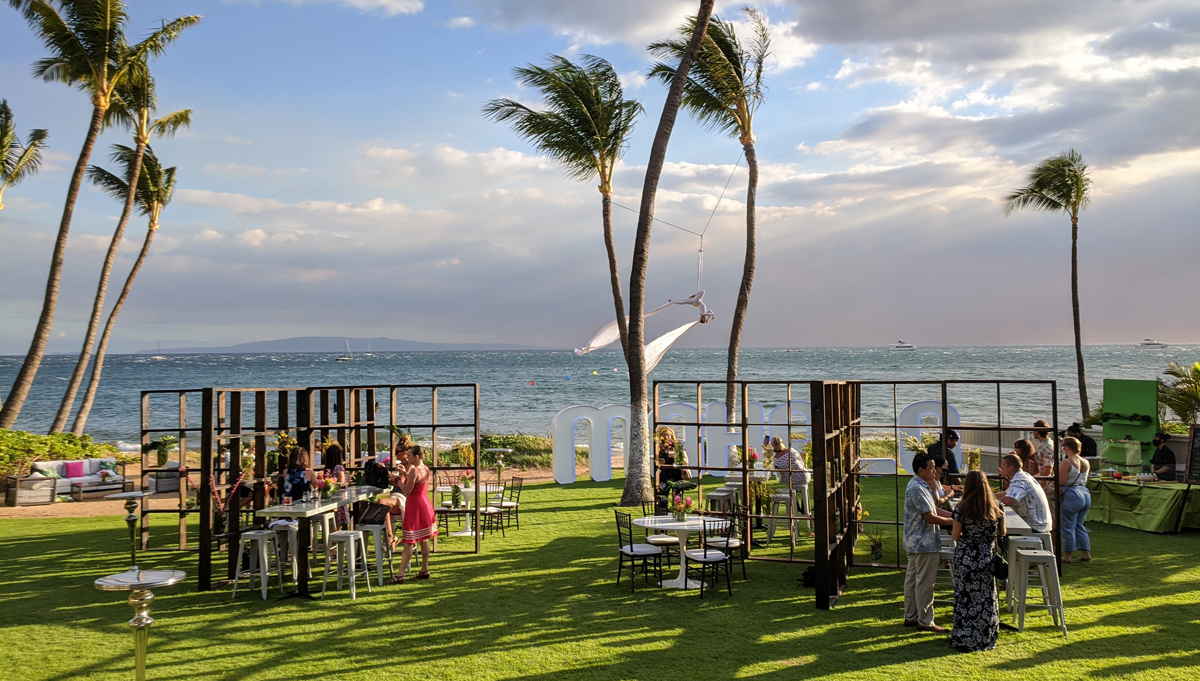 As the hospitality industry makes strides to get back on its feet, MC&A wanted to reinforce confidence and provide a positive influence for our meeting & event industry with a viable solution. MC&A recognized the importance of doing this event and how needed this would be for the entire industry, but they wanted to do more than simply produce the event. With one of their core company values being "giving back to their community", MC&A invited 50 of Maui's First Responders, including Emergency Medical Technicians, doctors, nurses, and members of the Maui Fire Department as their special guests for the evening. They also invited select local business and travel industry partners. The invited guests were key targets as they would provide the critical feedback MC&A would need to ensure that the event implemented proper health and safety procedures during these COVID-19 circumstances.
The event was held at Sugar Beachʻs beautiful Maui beachside setting. It was meticulously developed with special safety protocols in place while still retaining the fun and charm of an MC&A special event. Protocols were developed based on the current national and local health and safety guidelines, industry standards, as well as MC&A's own Standard Safety Practices (SSP) guidelines. The decor and floor plan design took into consideration physical spacing and minimal contact.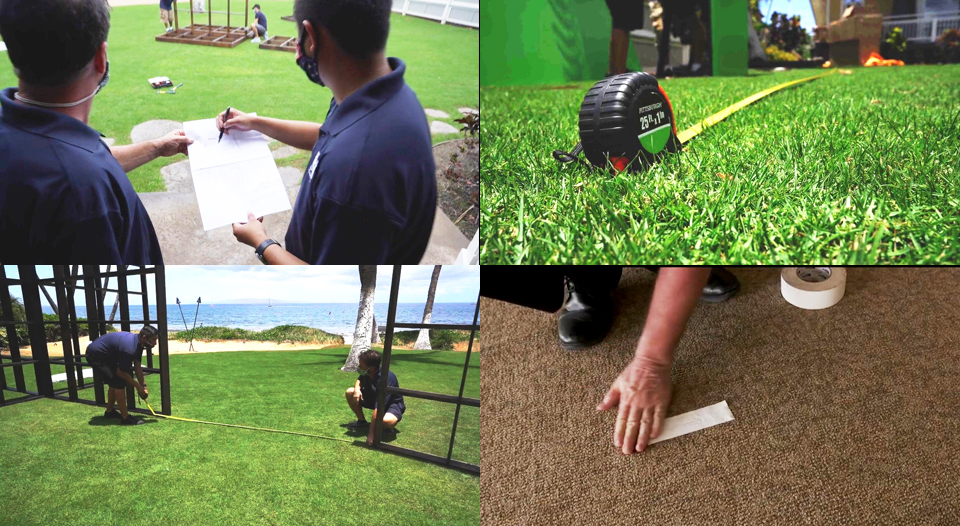 Upon arrival, guests were given thermal checks at the door and then sanitized their hands using one of the many hands-free sanitizing stations available throughout the event.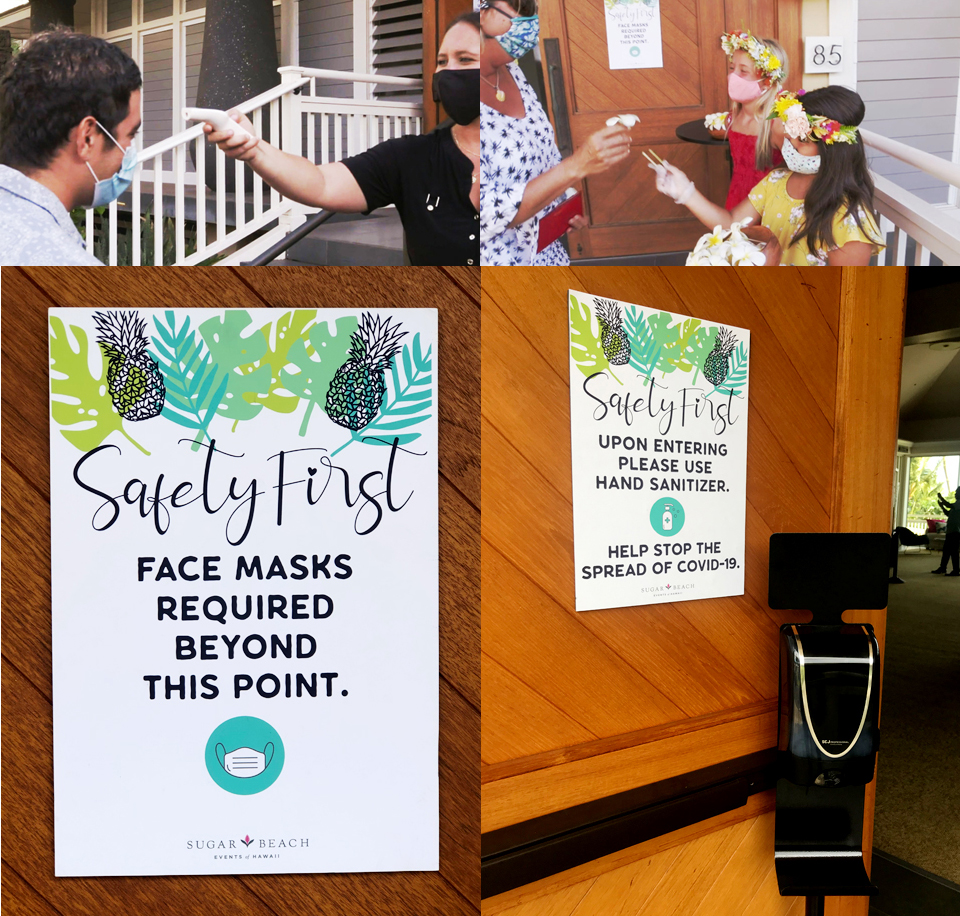 Guests observed social distancing while they mixed and mingled, which naturally occurred due to MC&A's creative décor and overall layout of the event. Large, free-standing shelves helped to divide seating areas, yet still allowed the attendees to still see the entire event and enjoy the beautiful scenery. Linen-less tables, which allowed for constant cleaning and wiping down by the dedicated Safety Protocol Staff. Custom plexiglass protectors were created for food stations and drink trays.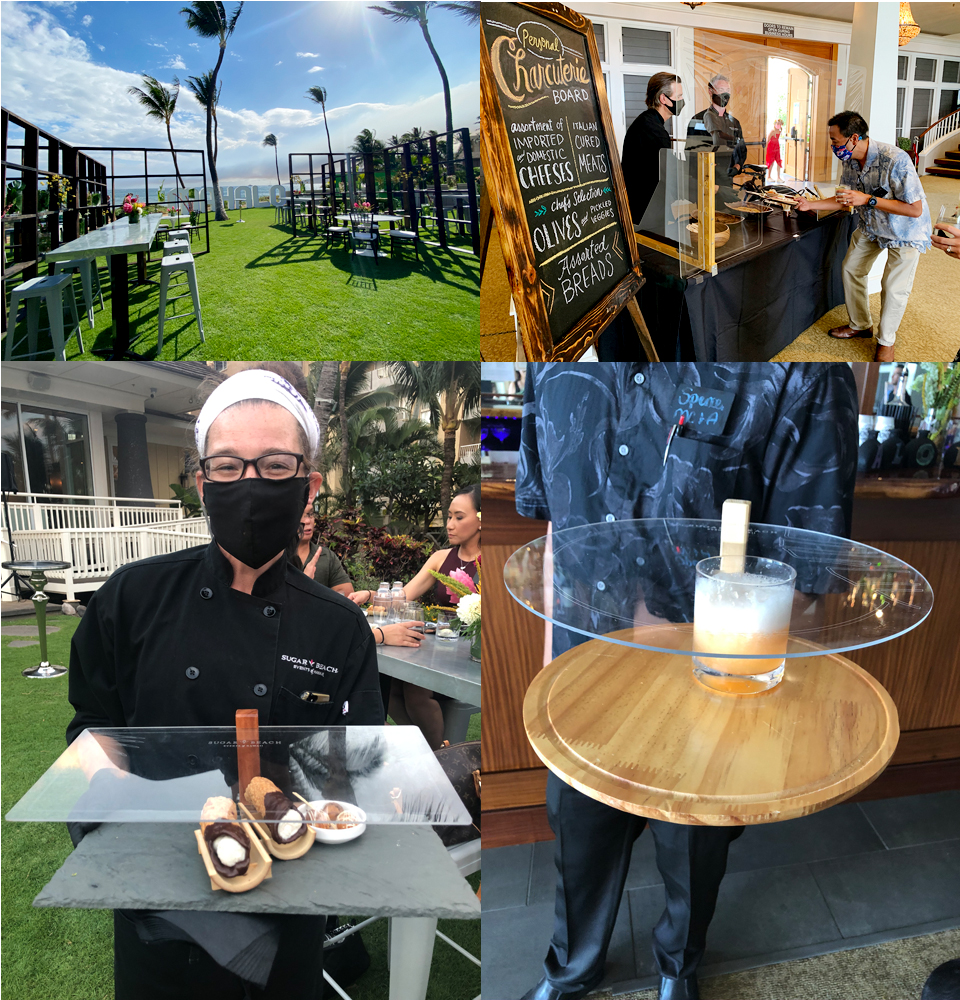 Fun, custom chalkboard signage reminded guests about safety measures and social distancing.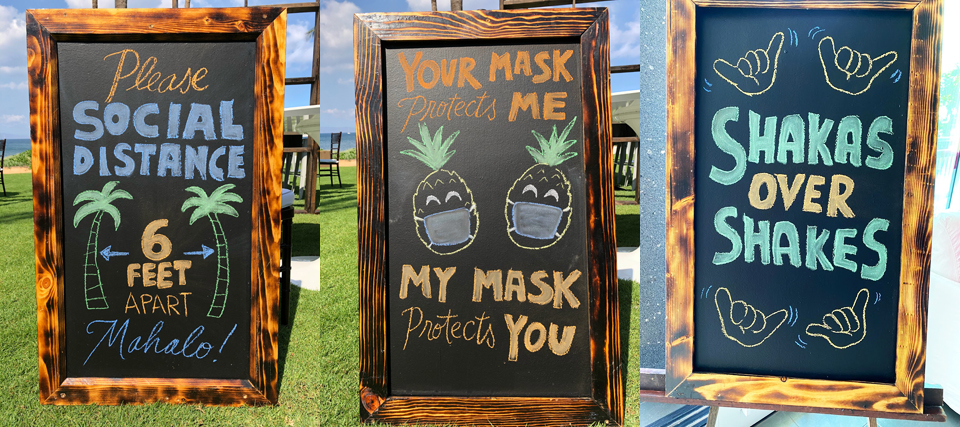 Entertainment included an aerialist performing safely away from guests, while an "undercover" Caricaturist sketched unsuspecting guests from afar.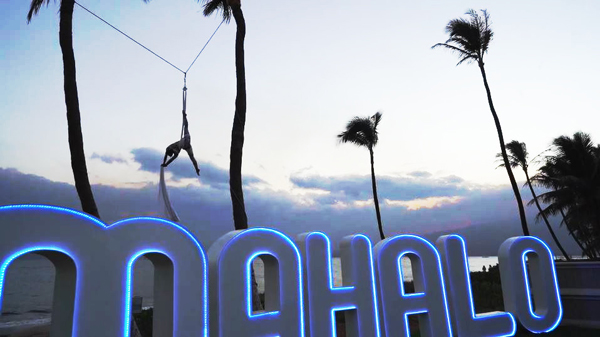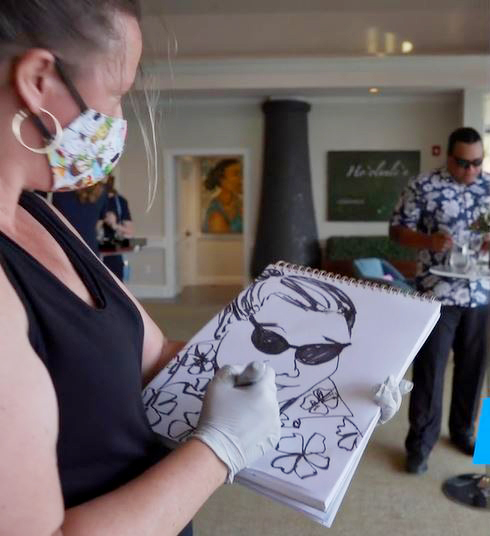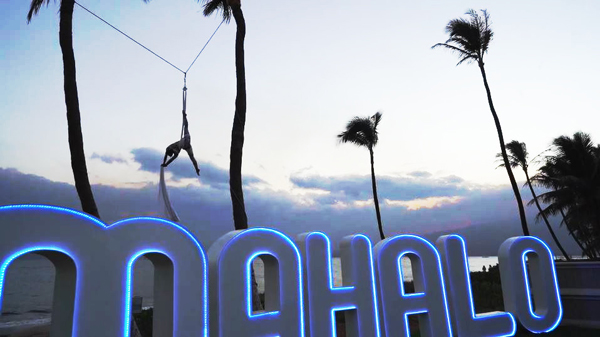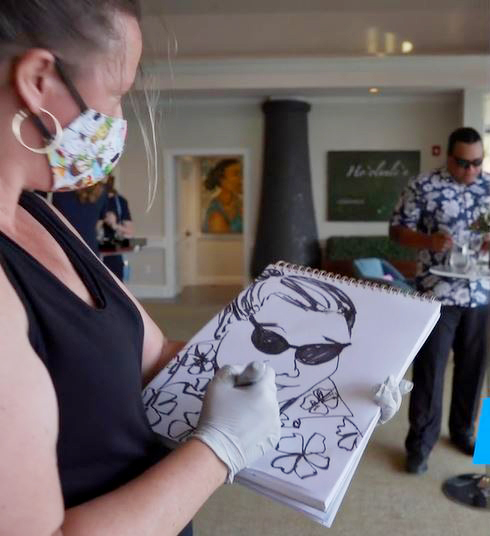 After waiting 14 days to make sure the event had no infections to any staff or guest, MC&A have distributed the event video to their top clients. The feedback for the event has been extremely complimentary. MC&A's hope is to reinforce consumer confidence, to provide a tangible solution on how to operate an event under COVID-19 restrictions, and show what that experience might be like. While the destination and event management industry continues to adapt to the world's "new normal", MC&A will continue to evolve safety practices to meet ever-changing standards and guidelines.
Video of the event can be viewed at: https://bit.ly/30e6SQP
Bringing Customer Needs and Expectations to Reality!
Providing a solution service with uniqueness of Hawaii's No. 1 travel company
That is the reason why customers choses JTB Hawaii. With more than 50 years of all travel related business experience in Hawaii, we will propose solutions that solve customers' problems by making full use of the know-how and network cultivated throughout the years.
For any questions regarding the Social Spacing Event or request for materials, please feel free to contact us.