Introducing SHAKA GUIDE
A Location-based Audio AR Tour App.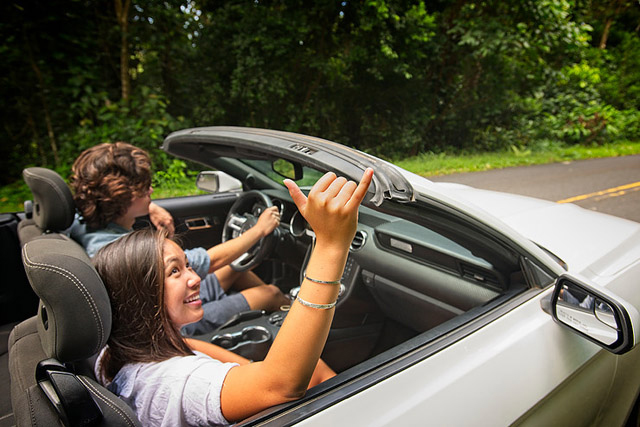 JTB Hawaii Group, in collaboration with Shaka Guide, LLC (Headquarter: Hawaii, USA, co-founder: Andrew Fowers), formed a capital and business alliance in February 2019 for its a GPS-based audio tour guide application, Shaka Guide.
Rather than a traditional optional tour with designated time and destinations, Shaka Guide gives you the freedom to explore Hawaii on your own terms. The location-based tours offer an immersive experience with authentic storytelling and music by local artists. You won't just see these beautiful sites, you'll connect with them as you immerse yourself in their history and legends.
A New Type of Location Guide App utilizing Audio AR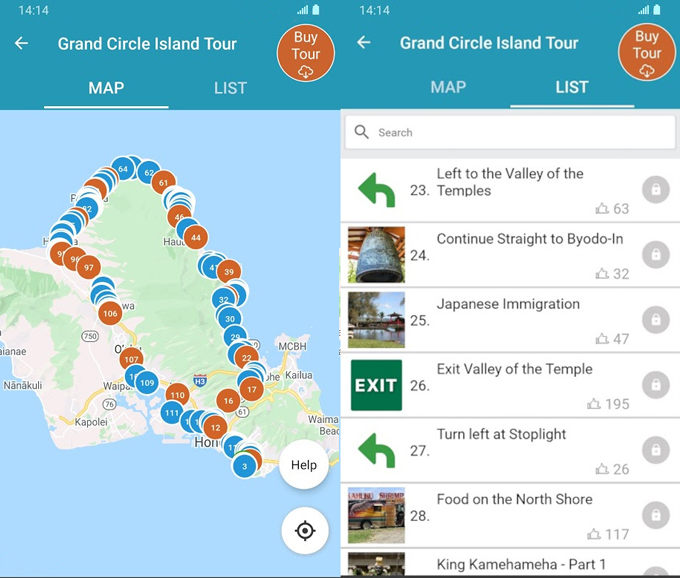 Shaka Guide's location-based audio AR (augmented reality) provides a new form of media experience. Instead of visual presentation, it connects immersive audio with your location. Automatic audio tours with turn-by-turn directions means all you need to do is to turn on the tour and drive. If you download the tour, you will be able to use the app offline and can hear its stories even in areas of no data connectivity. When you approach a preset information spot, the app will automatically play the voice guide with music. The audio guide contains information on Hawaii's deep culture, legends, trivia, jokes, and hidden spots that you normally wouldn't know from traditional tourist attractions. The guide doesn't simply narrate the story but tell it with immersive sound effects, greatly enhancing your private exploration.
A Private Guide Tour Experience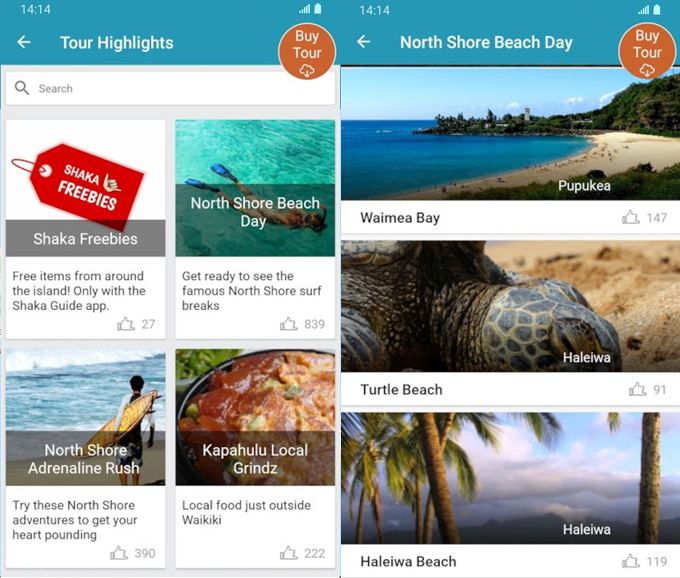 It's your vacation – spend it where you want, how you want. With Shaka Guide, you decide where to go along the route and how long to stay at each stop while having the unique culture of Hawaii amaze and entertain you. From Hawaiian legends, historical events, to modern-day tales, you'll love the stories that you were only able to hear on a guided optional tour until now. This will be a totally new experience from having a guide book in one hand while navigating with you mobile map app in the other.
Socially-Distanced Things to Do in Hawaii
If you are traveling to Hawaii, don't worry, there are still loads of socially-distanced things to do on the islands. Check out Shaka Guide's post to learn more about planning a safe, yet activity-filled trip!
https://www.shakaguide.com/planyourtrip/hawaii/15-socially-distanced-things-to-do-in-hawaii
To download the app please click here
Bringing Customer Needs and Expectations to Reality!
Providing a one-stop promotion service with uniqueness of Hawaii's No. 1 travel company
That is the reason why customers choses JTB Hawaii. With more than 50 years of all travel related business experience in Hawaii, we will propose solutions that solve customers' problems by making full use of the know-how and network cultivated throughout the years.
If you have any questions regarding the self-guided audio tour, Shaka Guide, please feel free to contact us.