Event Venue Overlooking Diamond Head and Kapiolani Park
Deck. – An exciting open air venue with a superb view –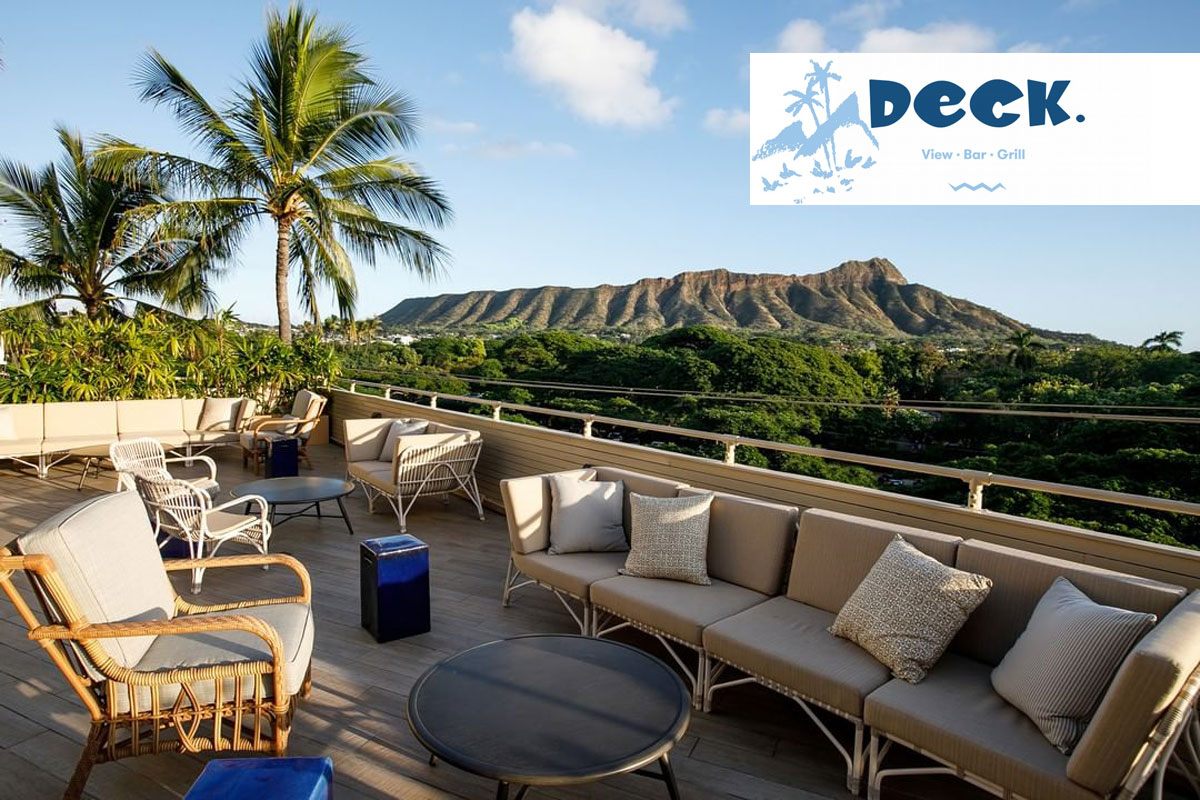 DECK., situated on the 3rd floor of the Queen Kapiolani Hotel, features an unobstructed panoramic view of the iconic Diamond Head with lush greenery of Kapiolani Park against the blue ocean. Conveniently located east of Waikiki right in front of the Honolulu Zoo, the venue is laid out with a resort-like interior with a modern taste. DECK. keeps it fresh, incorporating locally sourced and sustainable ingredients wherever possible through partnerships with local farms, ranches, distilleries, and breweries. Along with the hotel, the main dining room was renovated in October 2018. With its easy access and great food, DECK. provides a perfect for lite island inspired faire surrounded by lush landscape and unforgettable views.
LEAHI LANAI: Private Space with a Spectacular Diamond Head View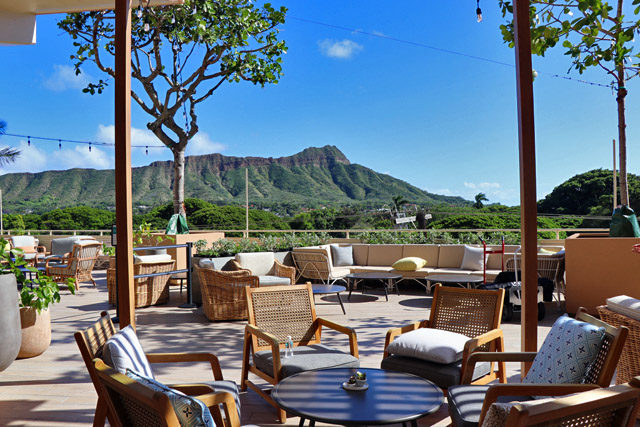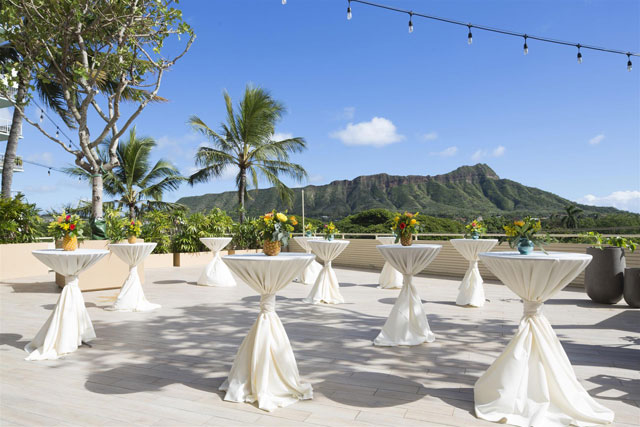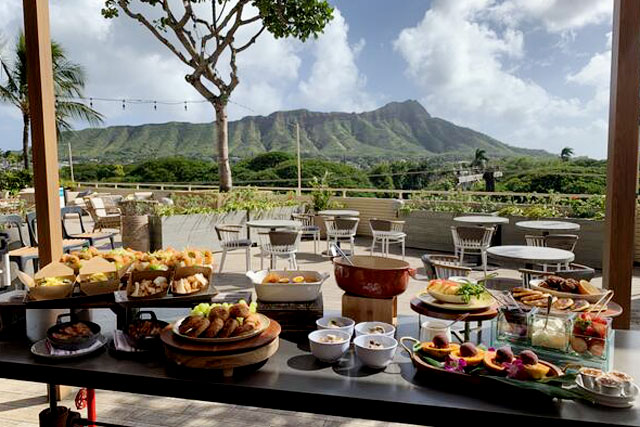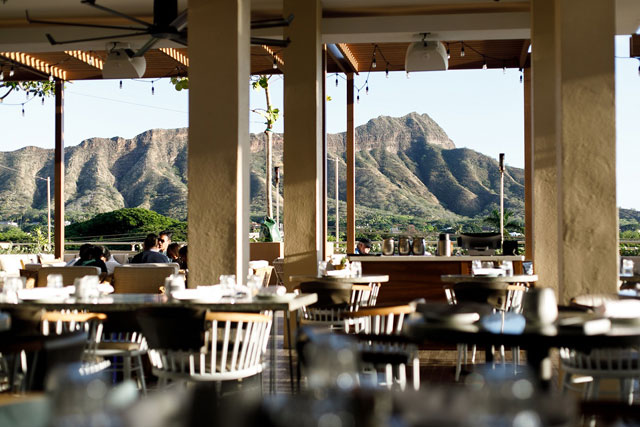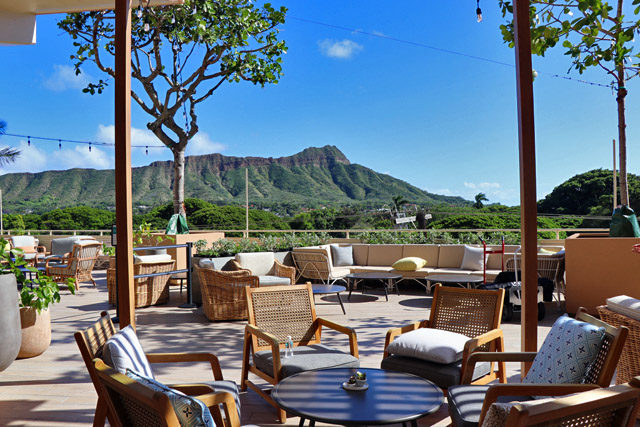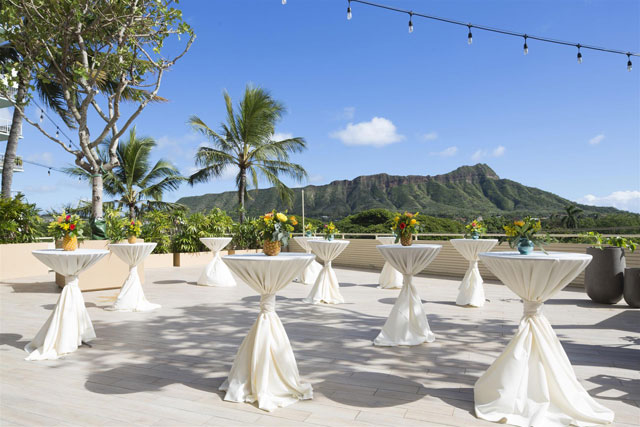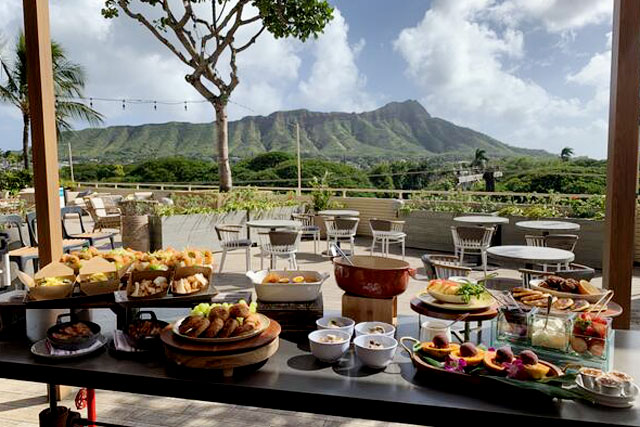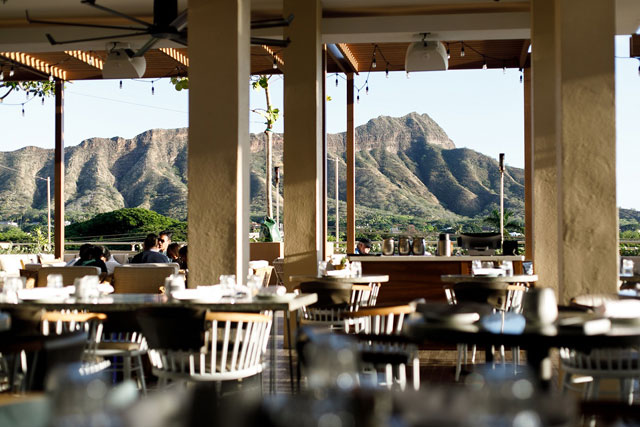 Deck.'s Leahi Lanai is a private outdoor space with a panoramic view of Diamond Head. As it is located in the easternmost area of Waikiki, it is the closest venue to enjoy the full visual impact of Diamond Head. Casual sofas and high tables can be set up from casual parties with a Hawaiian atmosphere to formal ones using a round table. With its breathtaking views, the space is often used for live concert events, commemorative photo sessions, and recording of TV programs. In addition, JTB Hawaii offers an original casual BBQ dinner party plan in the Lanai.
LEAHI ROOM: Panoramic View of Diamond Head without any Worries of the Weather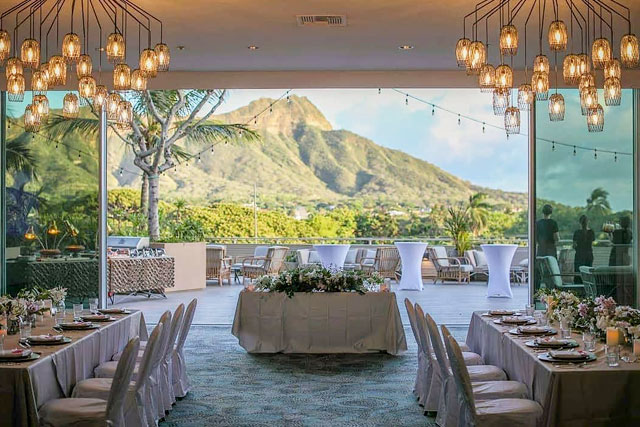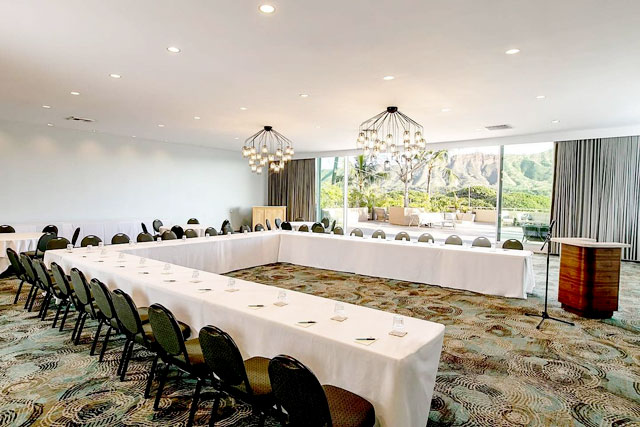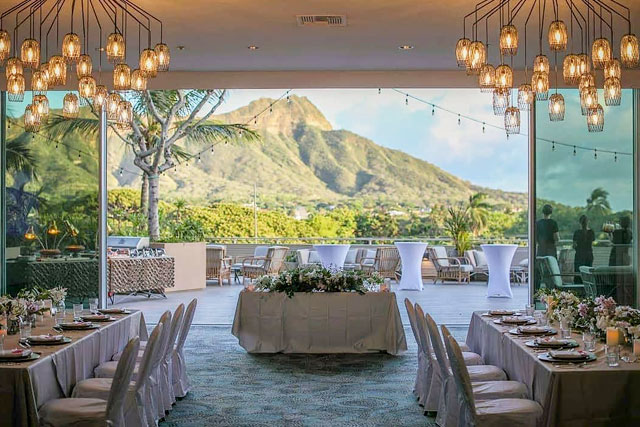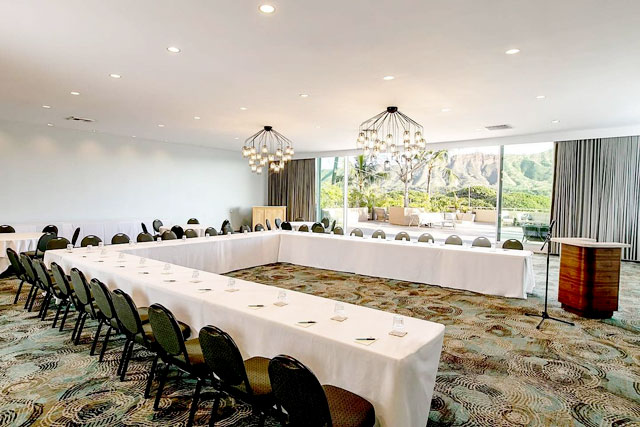 The Leahi Room is one of the few banquet rooms in Waikiki that offer a panoramic view of Diamond Head. The expansive banquet hall is complete with a wide window that lets in natural light and allows for more generous views of Diamond Head which connects to the outdoor terrace space, making guests feel the "Hawaii vibes" even indoors. The space is often used for meetings and exhibits but also special events such as weddings and fashion shows. For example, combining the adjacent Leahi Lanai, you can have an event with an outdoor welcome event space, move to an indoor presentation event, and head out to the lanai again for an after party. Hawaii is known for its fine weather but having an adjacent indoor space that can handle rainy weather is a big plus to be confident that the invited guests will have a great time.
Executive Chef Kubo's World of Deliciousness
Since the opening of October 2018, Executive Sous-Chef Masatsugu "Masa" Kubo has been at the helm of DECK. providing high quality and innovative dishes to the local culinary scene.
Starting his formal culinary training at age 18, Chef Masa traveled and apprenticed under various venues and learned techniques of all genres around the world. After returned to Japan, he worked as the opening Executive Chef of Oriental Hotel Kobe, the Executive Chef at Kawabun; Nagoya's oldest restaurant with 400 year tradition, and after transferring to America, he worked as the opening Executive Chef for the annual Michelin star award-winning Sushi Azabu's Miami restaurant. Chef Masa seeks to give diners an elevated dinner experience with his extravagant Italian palate with his delicate Japanese cuisine taste while keeping the cuisine style New American. The result provides vibrant and beautifully plated dishes with a Hawaii twist.
VENUE INFORMATION
VENUE:Deck. LEAHI LANAI / LEAHI ROOM
ADRESS:150 Kapahulu Ave,Honolulu, HI 96815
Queen Kapiolani Hotel Waikiki Beach 3F
Capacity:200
Leahi Lanai : Max 80 2,160 sq.ft. (~ 200m²)
Leahi Room: Max 120 2,786 sq.ft. (~ 259m²)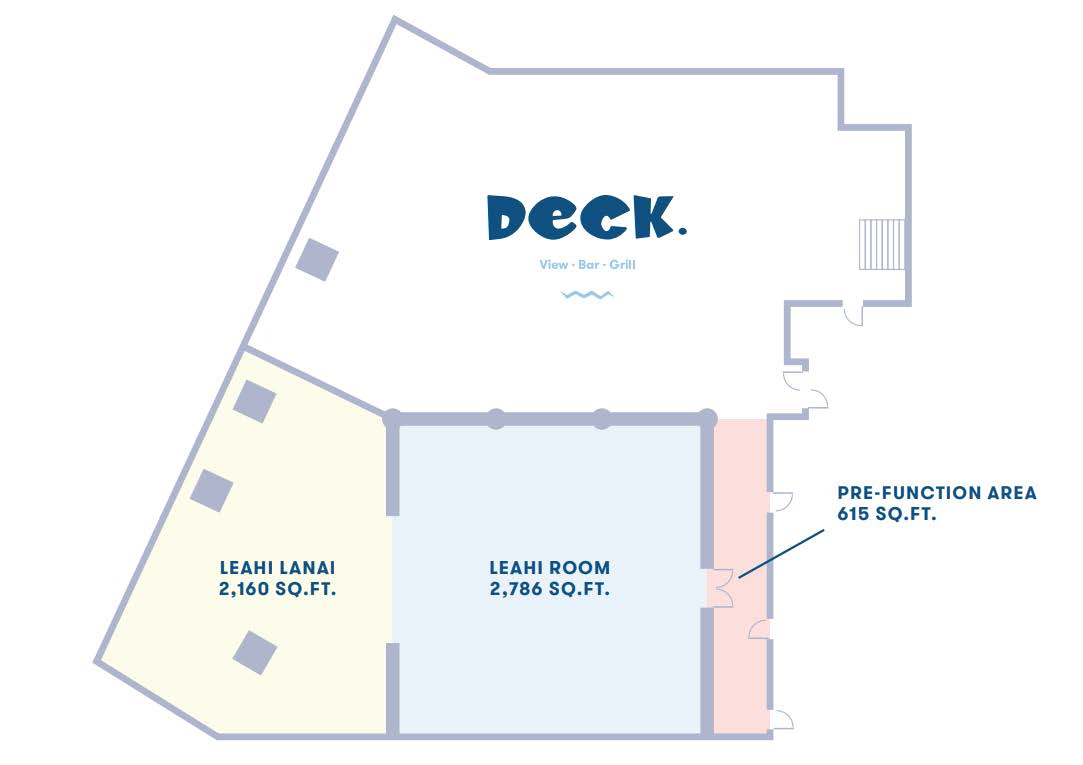 *Sample Layout (past event)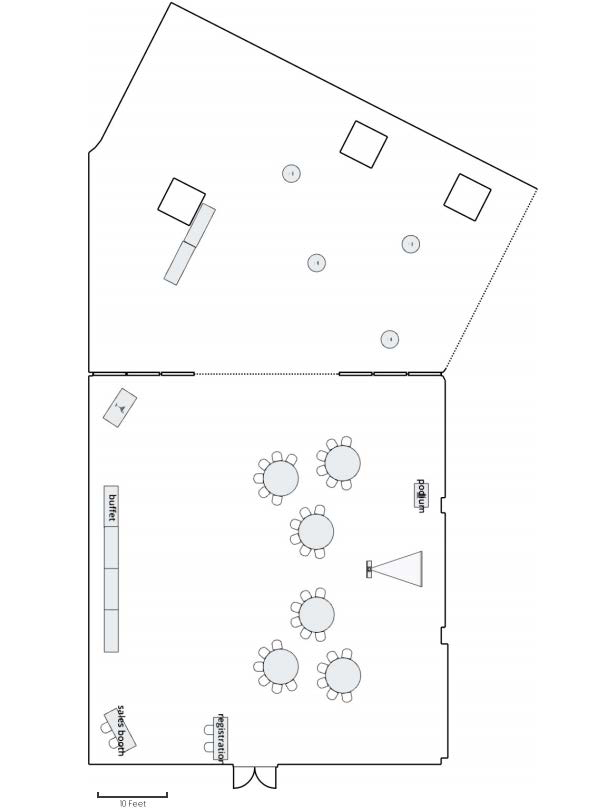 Bringing Customer Needs and Expectations to Reality!
Providing a one-stop promotion service with uniqueness of Hawaii's No. 1 travel company
That is the reason why customers choses JTB Hawaii. With more than 50 years of all travel related business experience in Hawaii, we will propose solutions that solve customers' problems by making full use of the know-how and network cultivated throughout the years.
If you have any questions hosting an event at the Deck., please feel free to contact us.